| | |
| --- | --- |
| HighSpeed Internet Request Form | Would you like to see if you are eligable for GLIS·net's high speed services? Use our new and simple High-Speed Internet request form! Simply click the button below, and have our technicians contact you at your convenience! |



Deprecated: Function eregi() is deprecated in /home/glisoffice/domains/glisoffice.net/public_html/news/show_news.php on line 16


Email server problem has been resolved. You should be able to login and get your email now.

If your still having problem, reboot your computer and retype the username and password back in your email client or call us at 1-888-445-4763.

Thank you,

GLISnet




-Email Server Maintenance

We had an unexpected maintenance with our mail servers last night and this morning. Some may experience a "Username or Password incorrect" error. We are currently working to correct this problem. We will keep you notified when the servers are operating correctly.

Thank you for your patience.

GLISnet Staff




<< Previous 1 2 Next >>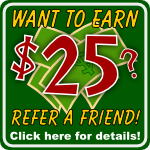 Temp:
°F
Wind:
mph
Dawn:
Dusk:







Browsing tips with a scroll mouse.

You have to have a mouse with a scroll wheel to do this.

Hold the SHIFT key and move the mouse wheel forward to go "forward one page" and back to to go "back one page".
GLISnet Inc.
Promote Your Page Too