| | |
| --- | --- |
| HighSpeed Internet Request Form | Would you like to see if you are eligable for GLIS·net's high speed services? Use our new and simple High-Speed Internet request form! Simply click the button below, and have our technicians contact you at your convenience! |
During May's credit card processing cycle an error occurred during processing and about a dozen credit cards were not charged.

A late notice went out to these customers and when we were contacted we noticed that these customers were not charged for service.

On May 24th the customers who were not charged were processed. On June 2nd normal processing should not be affected.
-New phishing email going around
A new email is being sent around that appears as though it is from our technical support team. This email, in fact, is a phishing scam, and is not from our team. The email, shown below, is what the body of this message contains:


Dear user of the qcinet.net mailing service!

We are informing you that because of the security upgrade of the mailing service your mailbox (<insert email address here>) settings were changed. In order to apply the new set of settings click on the following link:

http://qcinet.net/owa/service_directory/settings.php?email=youremail@qcinet.net&from=qcinet.net&fromname=youremail

Best regards, qcinet.net Technical Support.


The link in the email, however, does not link to our site. Please do not click on it, or fill out any information. It is recommended that if you receive this email, that you delete it immediately.

As stated in our previous posts, if you ever have any question about the legitimacy of an email, it is recommended that you contact our office at 1-888-445-4763.

Thank you to our diligent customers who pointed this out to us!
-Fake Account Update Emails
Recently, an email has been sent out which appears to be from the GLISnet staff. This email asks you to enter in your username, password, birthday, and future password, and to send it back so we can 're-confirm' your account. It does this under the guise of saying that we will be performing system maintenance in the near future, and we need to confirm your information so as not to interrupt your servcie.

This email is not from us.

Whenever a member of the GLISnet staff sends you an email, there are a few things you can look for to make sure it is legitimate. First, we will always have our phone number [1-888-445-4763] listed in our email, either in the body of the message or in the signature at the bottom of the message. Also, we will not ask you to update your password through email, as this poses a security risk. Finally, an email sent from the GLISnet staff will have team member name at the end of the message. We will never sign it 'Glis Net Technical Help Team'.

The following is one variation of the email that is currently circulating. If you have received this email, please do not respond to it. It is a fake email, and should be removed immediately.


Dear Glis Email Account User,

We wrote to you on (12th Dec 2008) advising that you change the
password on your account in order to prevent any unauthorised
account access following the network instruction we previously
communicated.

All Mailhub systems will undergo regularly scheduled maintenance.
Access to your e-mail via the Webmail client will be unavailable for
48hrs, during this maintenance period. We are currently upgrading
our database and e-mail account center i.e homepage view,enhance

security.

We shall be deleting old [Glis Net] email accounts which are no
more active, to create more space for new accounts users. we have also

investigated a system wide security audit to improve and enhance our

current security.

In order to continue using our services you are require to update
and re-comfirmed your email account details as requested below.
To complete your account re-comfirmation,you must reply to this email
immediately and enter your account details as requested below.

Username : (**************)
Password : (**************)
Date of Birth : (**************)
Future Password : (**************)(Option)

Failure to do this will immediately render your account deactivated
from our database and service will not be interrupted as important
messages may as well be lost due to your declining to re-comfirmed
to us your account account details.

We apologise for the inconvenience that this will cause you during
this period, but trusting that we are here to serve you better and
providing more technology which revolves around Secured Email.

It is also pertinent,you understand that our primary concern is

security
for our customers, and for the security of their files and data.
COMFIRMATION CODE: Glis-Net/93-1A388-480 © 2008

Glis Net Technical Help Team

Regards

Technical Support/Maintainance Team TSR.


Of course, if you ever have any concerns about the legitimacy of an email, you can call our customer support at 1-888-445-4763, and they can answer any questions you may have.


-Mail Servers Change Complete
Glisnet Customers,

We would first like to apologize for any inconvenience you may have experienced during the past week or so. We have been diligently introducing new mail servers which will allow a more efficient and reliable mail service. Along with the change, we are now requiring our customers to use their full email address when logging into their email accounts. Also, we have retrieved and imported the address books for our customers who utilizes the web-based email. If you are experiencing any problems, please contact our office at 888-445-4763 and let us know. Again, we apologize for the inconvenience and thank you for your patience.

-Glisnet Staff
Over the weekend, one of our mail servers was experiencing issues, which caused us to move your mail to a new server. The new server is faster than the previous ones, but as it is only on one server, you may experience some slow down with your email service. We expect these slow downs to be temporary, however, as we are currently working on getting a secondary mail server up and running. We will keep you updated as things progress.

Thank you for your patience.

GLISnet Staff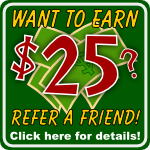 Temp:
°F
Wind:
mph
Dawn:
Dusk:







Alt + Tab
Opens Task Switcher
(Hold Alt & Press Tab repeadly)
GLISnet Inc.
Promote Your Page Too